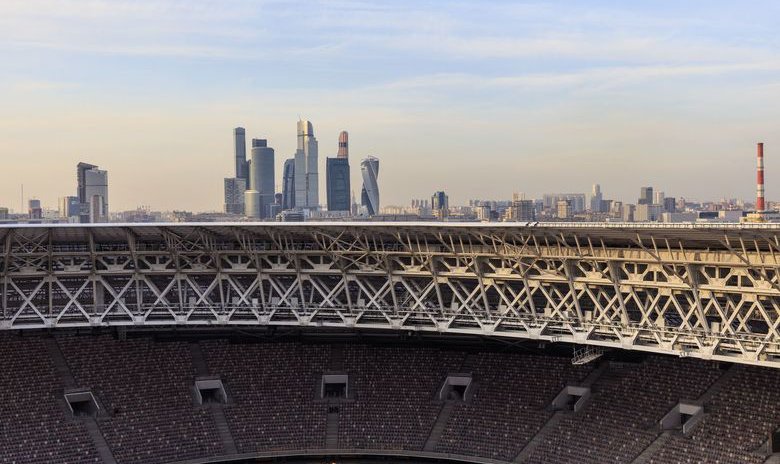 WALKING ON THE ROOF
Вз
Take a look at the architectural spaciousness of Moscow from the roof of the Big Sports Arena at "Luzhniki".
Walking on the roof of the stadium returns in an updated format:
- The ticket price has dropped. It is now 900 roubles.
- Family gathering has become easier. Now you can get on the roof starting at 14 years old accompanied by adults.
- Walking on the roof are now even more fun.
You will see not only the architectural spaciousness of the capital from a very high up, but also come out to the football field and learn more interesting facts about the country's main stadium.
We take the safety of our guests very seriously, so before going up to the roof, everyone gets personal protective equipment - a mask, gloves, and a comforter. All safety equipment is double sanitized - before going to the roof, and then after each use.
Walking on the roof take place in groups of up to 10 people. A special harness system, similar to that used by climbers, ensures the safety of every visitor.
We are waiting for you on the roof in "Luzhniki".
Ticket refunds are made no later than 24 hours before going up to the roof.