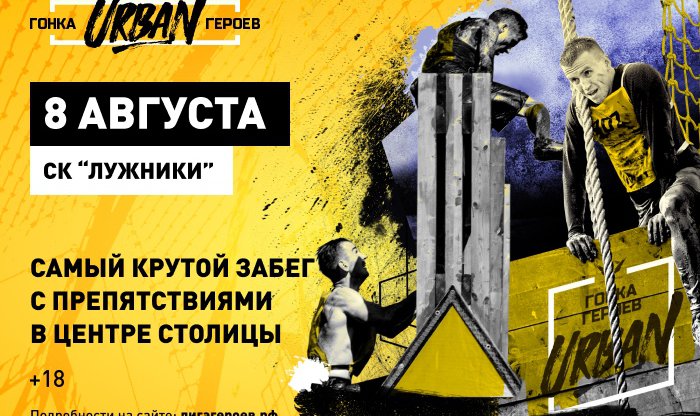 RACE OF HEROES IN "LUZHNIKI"
Severe experience and a test of team spirit for endurance await participants in the Race of heroes in "Luzhniki".
An extreme race is coming in the new "Urban" format on August 8.
Participants will have to overcome a 5 km city obstacle course with fences, an ice-cold bath, ropes, and other traps. Some surprises like sandbags, weights and tires will add some adventure to the track.
We will see who will pass the race and become a hero in "Luzhniki" on August 8.
For information on participation please visit our website