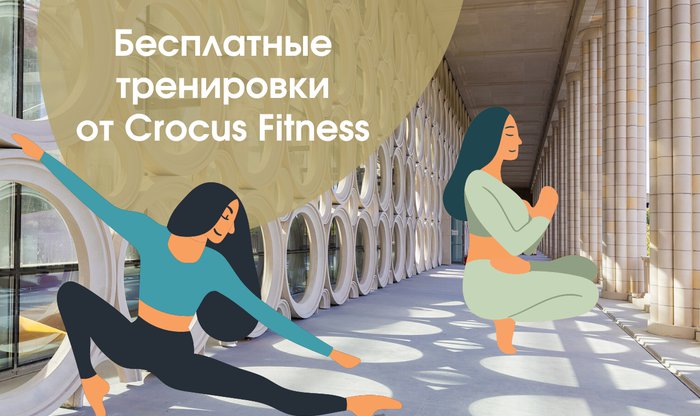 Free training from CROCUS FITNESS

Free training for Crocus fitness club members and for Water complex visitors will start on July 28!
Every Tuesday and Friday top coaches from Crocus fitness will conduct classes at the huge terrace of "Luzhniki" water sports Palace.
Exercising is great but exercising outdoor is even better! Moreover, you can train even during cloudy days at our balcony.
To attend to training you need to:
- Save and present receipt from purchasing at any water complex services from July 22, 2020 (an outdoor summer complex, water park, sport pools).
- Register at AquaLuzhniki mobile application.
- Pre-register by calling: 84957800808, 6057; 6058
Training takes place at our outdoor area, and there are no changing rooms. We would recommend you come in your training outfit and bring your own yoga mat. The amount of equipment in stock is limited.